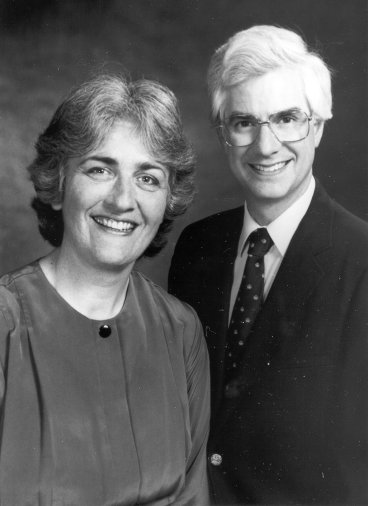 "Dr. Susan Dersnah Fee and Dr. George Fee are experienced and dedicated teachers. They combine great knowledge of the literature with analytical skills, and a variety of sound principles and useful insights."
Menahem Pressler
Distinguished Professor of Music, Indiana University
Pianist of the Beaux Arts Trio

---
SEE 1999 ARTIST/EDUCATOR INTERVIEW WITH THE FEES IN THE PIANO EDUCATION PAGE WEBSITE.

---
Dr. George Fee
"If, during my 28 years of teaching at the Indiana University School of Music, I were asked to name one person who is the most qualified to be the 'true emissary of music' - one who can, in an exemplary way, pass on the tradition, the love, the excitement, the scholarly background - it would most certainly be George Fee."
Joseph Rezits
Professor Emeritus of Music (Piano)
Indiana University
Dr. Susan Dersnah Fee
"Susan Dersnah Fee is a professional of the highest quality, by any standards, who, with consummate understanding, maintains an enviable relationship with her students. Both as a teacher and a performer, she is a finely tuned combination of authority and kindness, sensitivity and strength, self-confidence and humility."
Eldon W. Balko
Professor of Music
Chair of the Department of Music
Valparaiso University, Indiana
---
E-MAIL US AT SDFEE243@GMAIL.COM

---